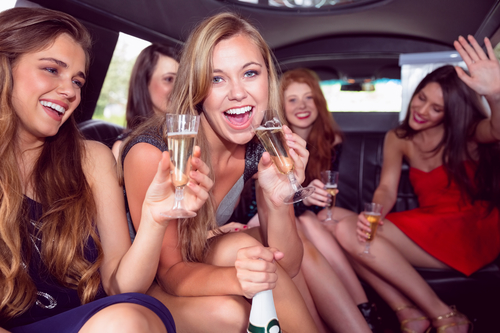 Birthday And Anniversary Limousine Service In New York
Do you have a party, anniversary, birthday, or other celebration coming up? This is the perfect time to rent a limo or Van! With a stretch limousine dropping you at the door, you will arrive in style and leave with plenty of fun. Armonk Limousine makes it easy to have the perfect vehicle for your night of fun with our limo service.
Arrive In Serious Style
Set the stage for a night of fun when you arrive in style. The addition of a luxury Vans or Limos as your car of choice makes your special event even more memorable, and everyone will stand up and take notice when you arrive at your restaurant, show, or other party venue. With help from Armonk Limousine, you can arrive in style.
Have Room For All Your Guests
When you're out for a party or celebration, do you really want to take two or more cars? With a ten passenger Limo or a 14 Passenger Van from Armonk Limousine, you can fit more of your party in one vehicle, so the celebration continues long after you leave the party location. With Armonk limo service, you won't have to decide who has to drive themselves because you will have room for everyone.
Keep The Party Fun And Safe
Who really wants to be the designated driver on party night? Chances are the answer is no one, but everyone wants to come home safe at the end of the night. Booking a car, Van, SUV or Limousine service for your next celebration means everyone can partake in the fun, and no one is left out. Your driver will be waiting to take you home safely at the end of the night, no questions asked!
Are you ready to embrace all of the benefits of having a limousine for your next birthday or anniversary? Contact Armonk Limousine today to book yours, and take your party to the next level with your own private service.