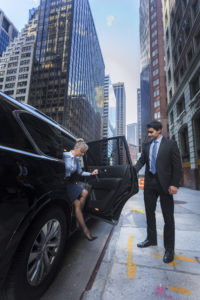 Holiday Party Limousine Service
Everyone knows how much fun a holiday party can be. They are an opportunity to let loose as well as a chance to enjoy the company of friends and family. If you are planning on going to a holiday party, then you should consider hiring our limousine service.
Here are a few reasons to use our holiday party limousine service:
Arrive in Style
If you're trying to make a big impression on the party you're going to, then there's no better way than by pulling up in an elegant limousine. Additionally, if you're throwing a big holiday party at the office, then hiring a limousine to pick up VIP guests is a great way to make a good impression on them.
Avoid Drinking and Driving
If you're driving, it's best not to drink at all. You can avoid having to become the designated driver by simply renting a limousine. In fact, you can go in on a limousine with a group of friends, thereby making it a much safer night for everyone involved. Not to mention that a limousine is more practical for a larger group of friends than trying to coordinate several different designated drivers to pick everyone up - or trying to coordinate travel in several different cabs.
Avoid the Hassle of Parking
Finding a parking spot can be a challenge, especially during the holiday season when more people may be in town. If you're going to several holiday parties in one night, then parking is going to be an even bigger hassle. You won't have to worry about parking if you hire our limousine service. This means that you also won't have to worry about getting parking tickets or having to leave your car somewhere overnight because you ended up having a couple of drinks.
Make it Easy to go Party Hopping
If you're going to several different holiday parties, or you and a few guests decide to hit the town after the end of a party, having a limousine drive you around is not only more practical, it's way more fun. If you're going to do it up, why not do it up in style?
These are just a few of the benefits that you can enjoy by hiring a limousine when going to a holiday party. To schedule our limousine service today, be sure to contact us at Armonk Limousine.