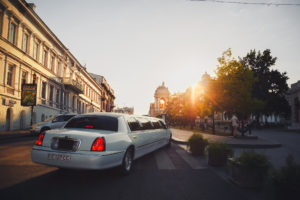 Limo Services in Armonk, NY
Whether you're a local or visitor to the Armonk, NY, area, Armonk Limousine can transport you safely and comfortably in the tri-state area. Our limo service is available 24/7, and we always offer friendly, personable service and a safe ride.
A Safe Ride for Any Occasion
Armonk Limousine provides service for events in the Armonk, NY, area. We're experts in safe transportation and world-class service for clients of all ages. Our limos are regularly used for:
Weddings
Bachelor and bachelorette parties
Business meetings and trade conferences
Proms
Holiday parties
Concerts
Birthday parties
Nights on the town
Other executive or corporate travel
Airport transport
Unparalleled Driver Training
Armonk Limousine thoroughly screens and trains every driver. Our drivers are tested for drugs regularly and must provide criminal background checks and driver abstracts upon hiring. All drivers are licensed through the Westchester County TLC. Once hired, they're trained to provide first-class customer service to all Armonk Limousine clients.
Well-Maintained Vehicles
All vehicles used for our limo service undergo regular maintenance and checks to ensure our drivers and clients always have a safe ride. We rotate our vehicles out every two to three years, so your ride is always modern and stylish. We also offer several other vehicle options in addition to limousines.
Limo Service in Armonk, NY and Beyond
Armonk Limousine's limo service serves not only Armonk, NY, but the entire tri-state area. We've been in business since 1992 and have built a strong reputation in the areas we service, including:
New York City
Westchester County
White Plains
Greenwich County, CT
Fairfield County, CT
Book Your Limo Service in Armonk, NY Today
If you'd like to schedule service with Armonk Limousine, use our secure online form, or call us at (943) 273-4466. Travel agents should use our secure form for travel agents to book service for their clients.